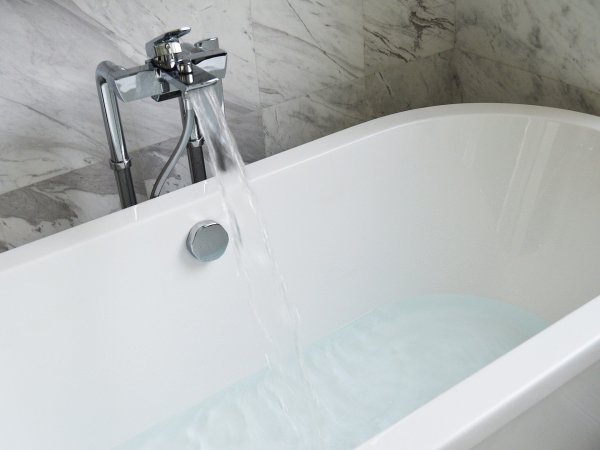 We took the big leap to fix up our bathroom recently. It was a long time coming project as the old bathroom was from the 70's. We had green tiles in there, and there were cracks in almost all of them. The bathtub was miscoloured and the sink had definitely seen better days. It is a costly thing though, bathroom remodeling, but we found a great business in Minneapolis that took on our project with enthusiasm and at a very fair price. 
I want to spend all day in there
The bathroom is done now, since a few weeks back, but I still get a bit of a shock everytime I enter it. It is like walking into a luxury hotel - every time! We chose white and grey tones in everything, because we were sick of color in that room - to say the least. Now we can add color in the details, if we so wish and I have bought lovely towels in pale pink and pale green, plus I have added some plants to make the space less sterile. I wish I could spend all day and all night in there now and I'm not joking if I say that I probably spend more than two hours in the bathroom right now - on a daily basis. I take long baths and spend a lot of time grooming and putting on different beautyproducts in there. 
Best investment ever
Investing money in a remodeling our bathroom was one of the best investments ever. And I can really recommend you using the same company as we did if you live anywhere near Minneapolis, they're ACE!