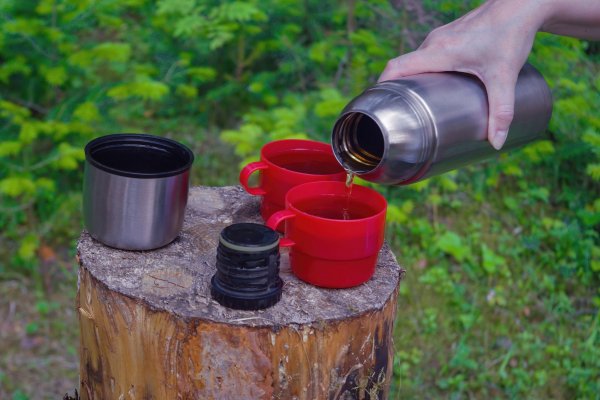 A thermos is a boy scouts best friend. It can keep you beverages warm on cold days, and cold on warm days and you can actually keep food in them aswell. Soup or sausages are two popular thermos foods among scouts all over the world. But there are better ways to keep your food and drinks the correct temperature and at the same time keep it fresh. 
There are canisters and bottles made for this purpose. With them there is no need for using a thermos as food containers. Simply get a range of insulated bottlesd and canisters and you are set for both short hikes and lengthy camping. 
Advantages using insulated canisters and bottles
One thing that really is sticking out when it comes to advantages is the freshness you get. An ordinary bottle will not keep your water cold or coffee hot. And if you are hesitating taking young children along you should check out Klean Kanteen that makes stainless baby bottles and canisters.
Durable
Easy to clean
Non-toxic
Lightweight
High quality
These insulated canisters and bottles are not made solely for boyscouts, everyone can use them. And that is also why they are so popular. Check out the links above if it sounds interesting, I have ordered a sippy bottle, a lunchbox and a thermos along with an insulated food canister for hiking. 
Tip: They offer free shipping from €50 so order with friends and family.